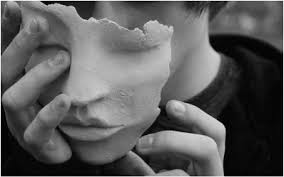 Think of all the people or groups of people that you dislike. Rank them according to the intensity of your feeling with number one being the most reprehensible. For this exercise 5 names should do, but feel free to do more. Write a few words to describe the character and moral defects that repulse you.
Example:
Sindy Stinker – Manipulative, Dishonest and Controlling
Religious Extremists/Evangelists – "Know it all", lack compassion, intolerant, manipulative, think they are superior
The Kardashians – Superficial, Obsessed with Appearance, Just about Pleasure
Brandy Bellows – Superficial, manipulative, dishonest, oblivious
Eric Easy – Dishonest, manipulative, greedy
Review attached Negative Character Traits sheet and mark the 20 character traits which you dislike the most.
Example:
These are the words from my negative traits list:
Judgmental, conceited, deceitful, narrow minded, materialistic, intolerant, inconsiderate, pompous, pretentious, predatory, puritanical, self-indulgent, shameless, sneaky, superficial, unkind, untrustworthy, secretive, arrogant, cruel.
Compare these to the traits you listed in part 1. You may find duplicates and groups of similar traits between the two. Make a list of the top 5 from the two lists.
Example:
Superficial
Dishonest
Manipulative
Judgmental
Intolerant
Psychologically, each of these personality traits represent one of your disowned parts – an energy pattern that you do not want to integrate into your life under any circumstances. Every disowned part has an opposite energy with which your ego is identified with. It takes a lot of energy to keep this negative part disowned which can explain the intense energy we feel about our enemies. Ask yourself, what is the positive side of each of these characteristics? List these next to the negative character trait on your top 5 list.
Example:
Disassociated characteristics
Superficial enjoys simple pleasures
Dishonest willing to sacrifice the "truth" for what they believe is important
Manipulative ambitious and charming
Judgmental takes a stand/bold
Intolerant knows their boundaries and fights for them
Now write the opposite of the original negative trait. Often, we strongly identify with these traits as being "holy, righteous, and good." This is the mask of the false self that we identified with early as a child as traits we want to possess. After years of wearing this mask we overidentify with it, disowning the other side.
Example:
Opposite/overidentified false self
Superficial Deep and Serious
Dishonest Righteous Integrity
Manipulative Straightforward Purity
Judgmental Compassion / Empathy
Intolerant Accepting of all
What would it look like to if you were able to incorporate some of those disassociated characteristics into your life? How would your life improve? Do this for each characteristic.
Example:
If I enjoyed simple pleasures, my wife and kids would love it. They constantly want to play and be silly with me…to stop and smell the roses. Too often, I am so serious that I can be a grump at all the fun and frivolousness they are enjoying. Maybe, I would even be happier!
At some point in our lives something happened where we disassociated with those parts of ourselves. Take some time and jot down some notes of when and how that happened.
Example:
When I was a kid, my stepfather would rage at me in private and then publicly, he would try to be playful and silly to cheer me up. It always seemed so fake to me. I resisted playing along because it seemed like I was allowing the abuse to be covered up. Instead, I chose to be serious no matter what, even sullen, not wanting to participate in what I believed to be a charade.
*Bonus* Imagine going back in time to the situation above. Freeze everything going on except your younger self. Tell them what they needed to hear. Hug them. Show them that it is okay to be who they truly are. You can write this out as a letter to your younger self or do it as a visualization or with the guidance of a coach/counselor/therapist.
Example:  David, I am sorry your stepfather did that to you.  He was wrong.  You deserved better.   I understand why you decided not to smile and laugh and be silly after that.  However, that is part of who you are really.  Don't give that up.  The world needs your playfulness and laughter too.  I love you and believe in you.  (Hug)