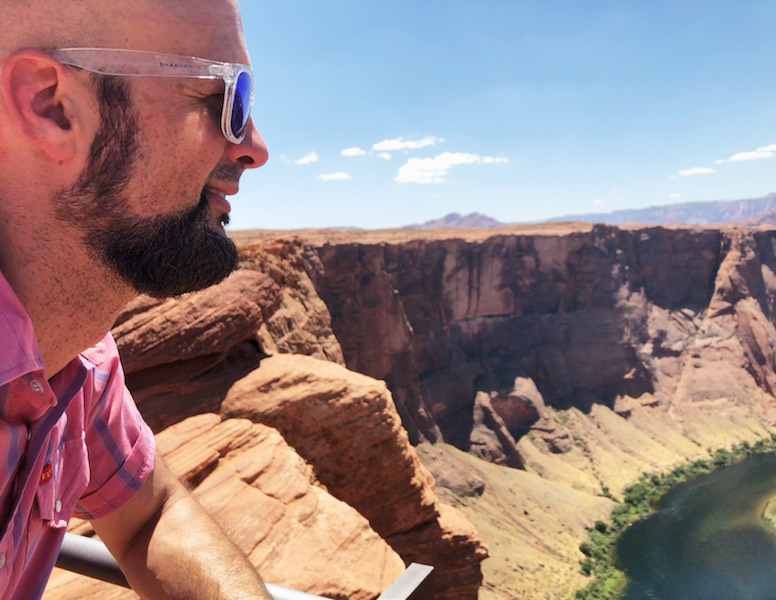 In 2017, David was called to begin hosting and facilitating an annual spiritual growth and rejuvenation retreat for men.  In the summer of 2019, he began formal coaching training under Master Coach Marianna Lead, receiving his Professional Coaching Certificate from the International Coaching Federation.  Additionally, he has trained extensively in Nuero-Linguistic Programming and the Enneagram as a method for creating profound change.
David is known for his gentle, empathic wisdom. He cares deeply about others and loves helping people reframe situations to find peace in the midst of difficulty. For the past two decades, he has remained deeply committed to doing the deep, and often challenging, spiritual work required to heal and grow.  His passion for self-development and spiritual sensitivity has equipped him to listen and coach with compassion, kindness, humor and insight.  Clients benefit from his insight but also from his ability to help them reprogram their subconscious to be in alignment with their deepest desires.
Sober since January of 1999, he is frequently asked to share 12 step principles to help people overcome fear, anger and shame.  As a tenured professor, he utilizes foundational teaching principles to lead, teach and mentor others into knowing and living a life of purpose.  As a classically trained artist, he sees the beauty in the world that others overlook.  As a coach, he helps others see the beauty in themselves that may otherwise be overlooked.
Abandoned by his father and abused by his stepfather, at the age of 19, David turned to alcohol and anything he could find to numb the pain from his childhood.  Suicidal, bankrupt, and desperate, David got the help he needed from friends, mentors and strangers to start the healing and recovery process. Coaching and teaching is a natural outgrowth of the gratitude he feels for those that have listened, loved and helped him have the amazing life he has today.
David currently lives in a beautiful historic home in downtown Indianapolis with his wife Amber, five children, cat, dog and birds.  In addition to coaching David is a professor of Art at Franklin College and an award-winning artist.